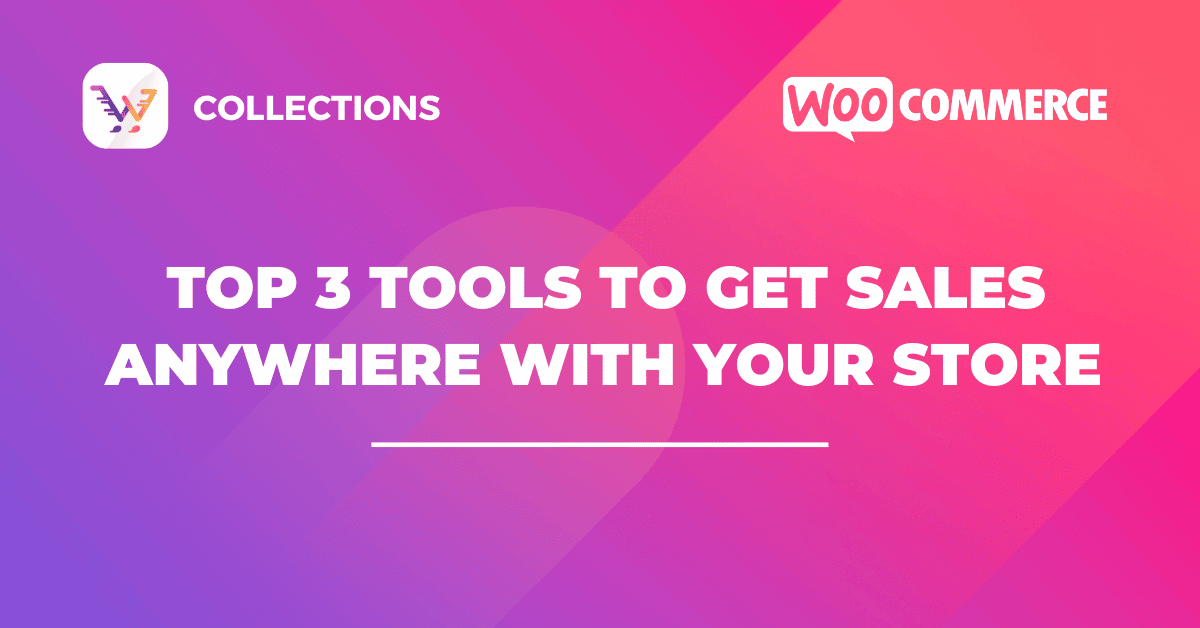 The main purpose of a WooCommerce Store is to increase business sales and circulate your store growth. To ensure things fall into place, store owners have to apply dynamic strategies from time to time; such as to sell in person by improving the payment options.
That's true! With WooCommerce, you can now sell anywhere and sync with your Woo Store anytime anywhere through the WooCommerce Dashboard. For this, you will need only Three Extensions to give a head start.
In this listing article, we will talk about three essential extensions to sell in person anywhere anytime. If you are thinking of improving payment standards for personal sales, this is the best chance you get.
Three Must-Have Essentials to Sell In Person:
WooCollection already refers to how effectively other essentials you will need to run a fully functional WooCommerce Store. Follow our collection of 10 Best WooCommerce Essentials you will need to start your Woo store.

In this article, we will talk about the three best extensions you will need to ensure a seamless and secure payment experience for "sell in-person" customers. People will be interested to purchase through your store when you offer them a safe and flexible buying experience. Take a look at the list below and get them today!
Loving what you read?

Join our newslettter today!
1) WooCommerce In-Person Payments WisePad 3

Let your customers place orders online and proceed with payments in-person with WooCommerce WisePad 3. It's as flexible as that! Ensure a secure payment method in Canada; no matter where it is! With WisePad 3, customers can easily place an order using WooCommerce Mobile App, and store owners can enjoy the privilege of automatic inventory synchronization.

WisePad Card Reader 3 is developed to use while you are on the go! It is extremely compact for your mobile device and can be easily connected through Bluetooth. For contactless payments with debit/ credit cards, this could be an ideal solution. You can also allow payment by digital wallets such as Apple Pay. It's time to integrate a fast and feasible payment experience between you and your clients.
Other benefits also include remarkably lower fees than online. Here you can start with 2.7% and with a cost of $0.05 per transaction. Ensuring safe end-to-end encryption including an EMV certification, payments are extremely secure and safe with WisePad Card Reader 3. Many online eCommerce platforms enjoy the flexibilities of WisePad 3, now it's your turn to integrate this super adjustable payment experience for your customers.
2) WooCommerce In-Person Payments M2

M2 card reader allows you to grow offline on the Go! Based on the US, you can ensure a safe payment in person, for orders made online. Or, allow creating new orders on the go using WooCommerce Mobile App only. Take the full leverage of a sync inventory and a fully organized order management system. Control your online store anywhere in the world using this flexible card reader!
Interested buyers can enjoy the high compatibility of the M2 Card reader. M2 is easily portable and super compact for anyone. It accepts both debit and credit cards with the extended option to use digital wallets such as Apple Pay. Moreover, manage all the transactions using your Woo Dashboard only and save all the hassles of using multiple platforms to keep track of information.

Moreover, fees are extremely low with the M2 card reader. Starting at 2.6%, it will cost you only $.10 per transaction. Get the full benefits of end-to-end encryption and an EMV-certified gateway, ensuring an all-time safe payment experience. You will need both WooCommerce Payments and WooCommerce Mobile App (with Jetpack) active and running.
3) WooCommerce Payments

WooCommerce Payments is mandatory for both of the card readers mentioned above. Without WooCommerce Payments, it's not possible to integrate the functional card readers in your Woo Dashboard.
For more than 16 different countries, WooCommerce Payments offer a seamless payment option. You can manage disputes, track cash flow, and manage recurring profits without being surprised by any additional fees. From your WooCommerce dashboard, you can easily manage and keep an eye on all of these things. Customers can also use Apple Pay®, Google Pay, giro pay, Sofort, iDeal, SEPA, P24, EPS, and Bancontact in addition to ensuring payments in multiple currencies.
Store owners, on the other hand, can create unique deposit schedules and guarantee a secure channel for their accounts. You can always stay on top of chargebacks, disputes, and refunds while lowering the cart abandonment. WooCommerce Payments is an all-integrated, single-dashboard solution for various payment gateways. Download WooCommerce Payments for your Woo store to enjoy a hassle-free payment experience for your customers!
Final Words
These are the three essentials you must need for ensuring safe and flexible in-person sales. Customers are happy to have a flexible and dynamic payment option integrated into your store. In the meantime, store owners can be relaxed about maintaining track of all the transactions from one place. These essentials are easy, fast, and can be managed from anywhere in the world!

Be tuned with us. We will soon come up with another WooCommerce Collection article to help you get all the necessary tools for your WooCommerce Store. For any inquiries, get in touch with us.