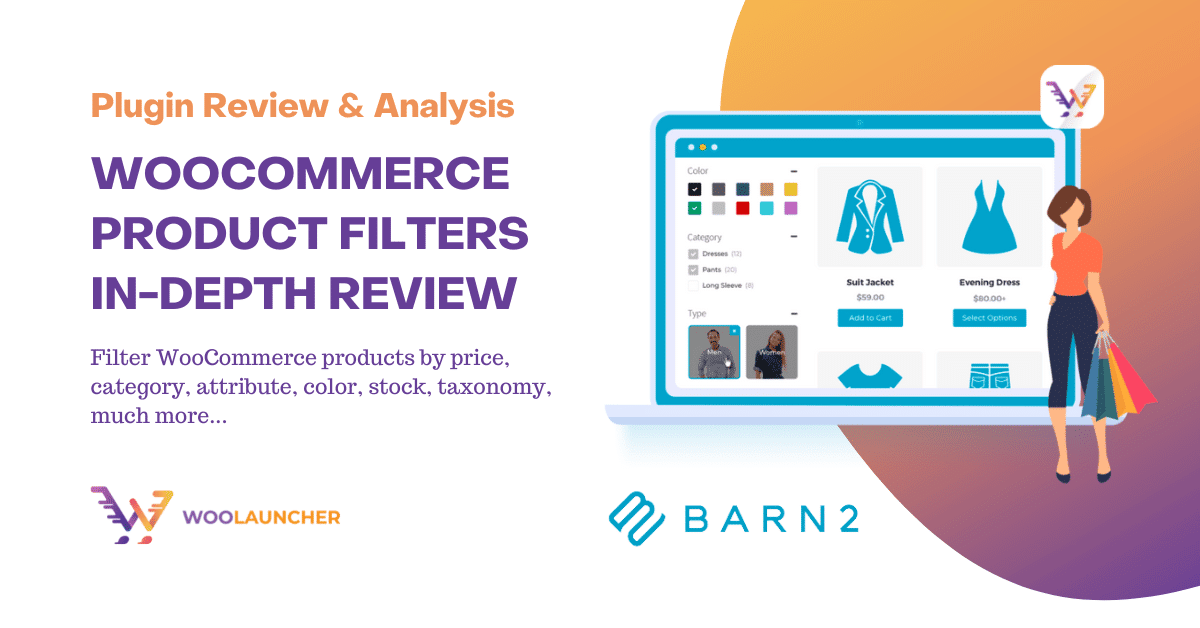 To run a WooCommerce store, you must need a powerful product filter plugin. A feature-rich product filter plugin will always guide your customers to the right products.
WooCommerce allows you to add different attributes to your Woo products. However, plugins would make things easier for you. There are plenty of filter plugins available for WooCommerce. Some are free while you have to purchase the other ones. The one we are to talk about today is WooCommerce Product Filters by Barn 2. Why?
WooCommerce Product Filters by Barn 2 is a dynamic filter plugin for your online store. The versatility offered by this plugin will leave you with endless benefits. From stock to taxonomy, you can set a number of filter options.
WooCommerce Product Filters – Features:
What difference does it make to use WooCommerce Product Filters? WooCommerce enables you to add specific product attributes. But the options are limited. Whereas WooCommerce Product Filters makes sure you can add infinite attributes to improve filter options and offer an instant and fun user experience.
Some of the many exclusive product filter features are,
Endless Attributes to Filter By: Other Product Filter plugins offer several attributes to filter by. With WooCommerce Product Filters, you can filter by anything and everything. Filter your products by category, price, size, color, attributes, taxonomies, stock, on sale, even ratings, and many more.

Get a live experience of WooCommerce Product Filters here.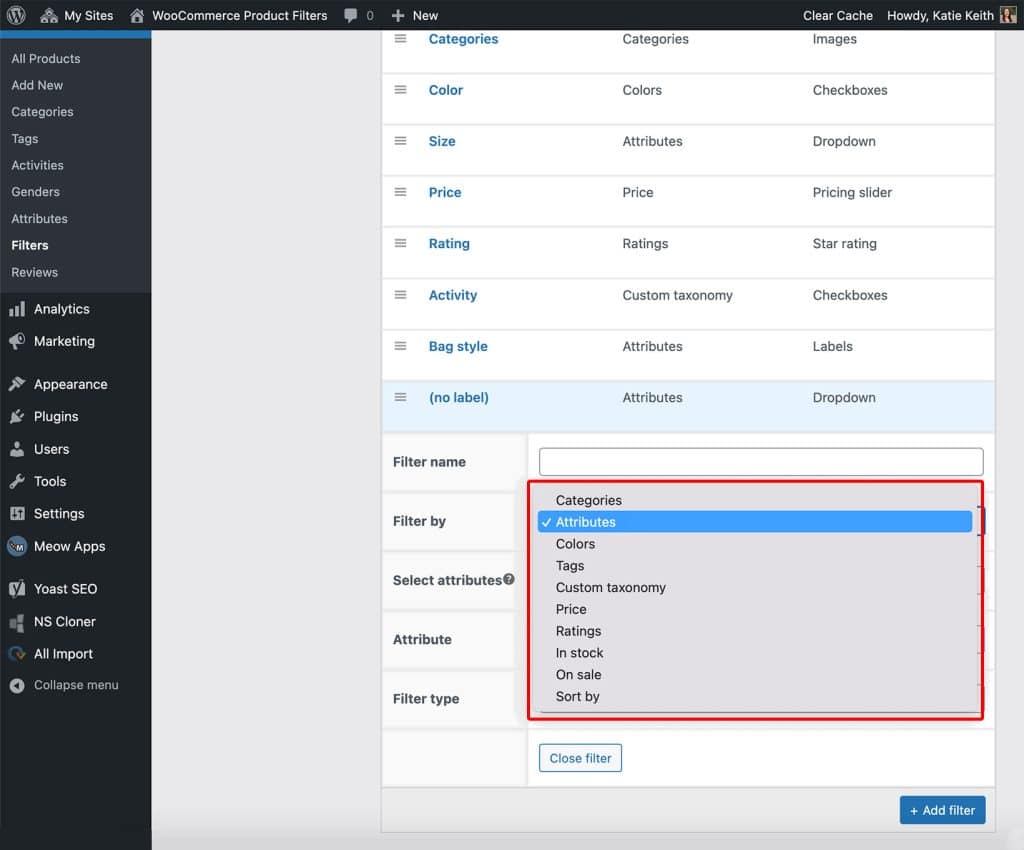 Different Filter Types: Allow your customers to enjoy progressive filter types. You can add filters by dropdowns, checkboxes, radio buttons, labels, color swatches, range siders, or even images. These advanced filter options will make sure your customers can sort products with an interesting walkthrough in your store.
AJAX-Based Filter Mode: There are two filter modes – 1) AJAX Based and 2) Button Click. AJAX-based is developed with two progressive technologies – XHTML and CSS for representing information. You can enable any of the two Filter Modes.

With AJAX mode enabled, customers can filter through products without reloading the page. This is a useful feature that integrates a seamless product filter solution for everyone.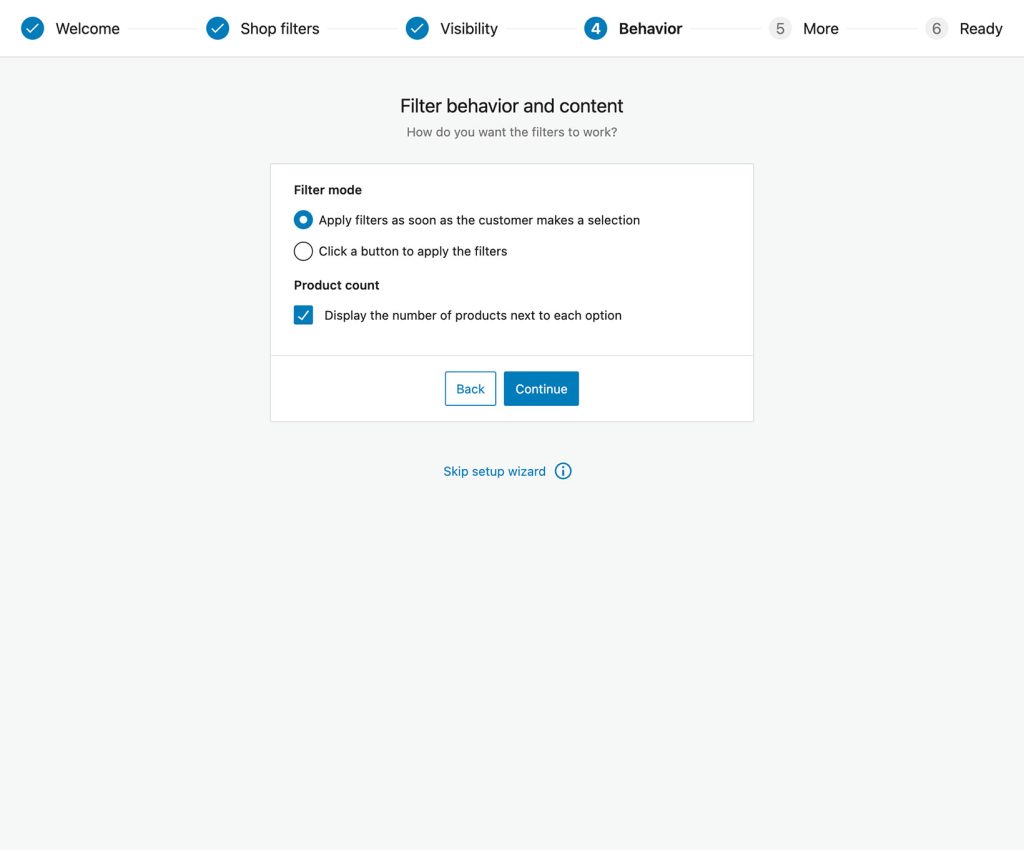 Device-Friendly Filter Options: WooCommerce Product Filters comes with a device-friendly solution. You can set up trouble-free filters on any device available – Mobile, Desktop, or Tablet.

WooCommerce product filters can supercharge your shopping experience with mobile devices.

This plugin features different filter options for different devices. For example, based on customers' devices, filters are viewable above your products, to the side, or in any mobile-friendly side-out panel. You can also.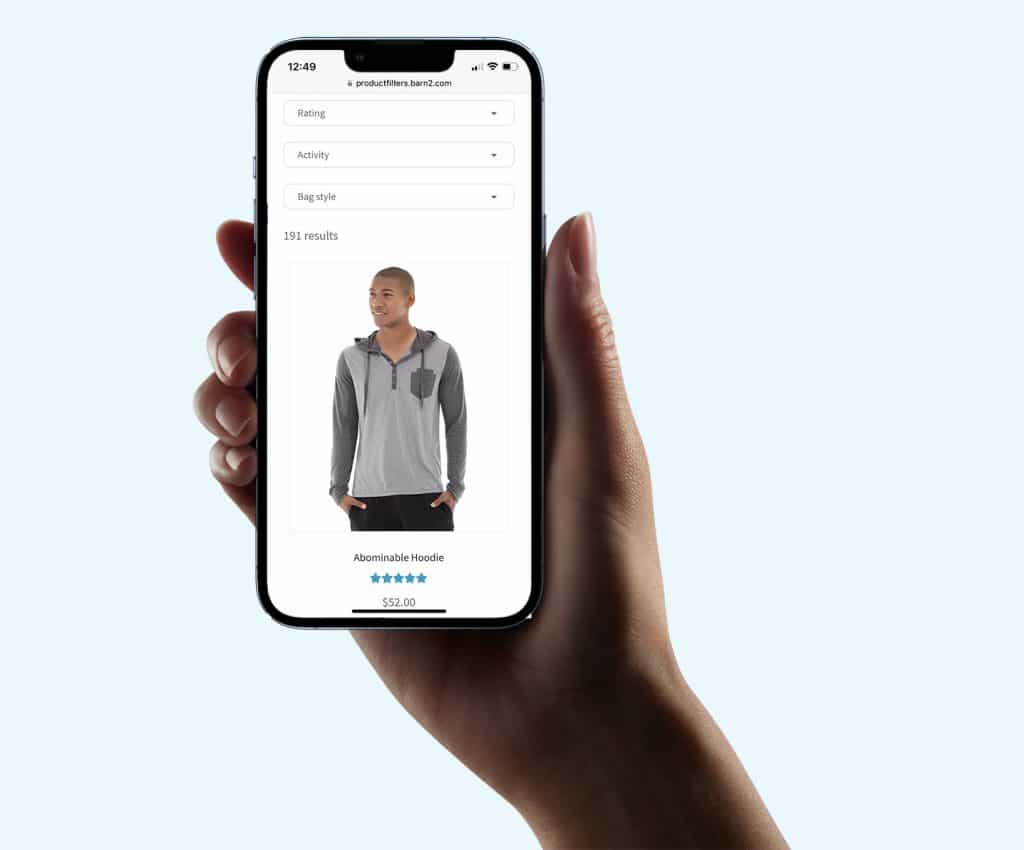 Hassle-Free Set-Up: WooCommerce Product Filters is pre-installed with useful product filters. You will have the least trouble installing this amazing filter plugin. With a clean minimal design, this filter plugin works just fine with any WooCommerce Theme.

Be you a developer or a beginner, the interface is easy enough for anybody to try on.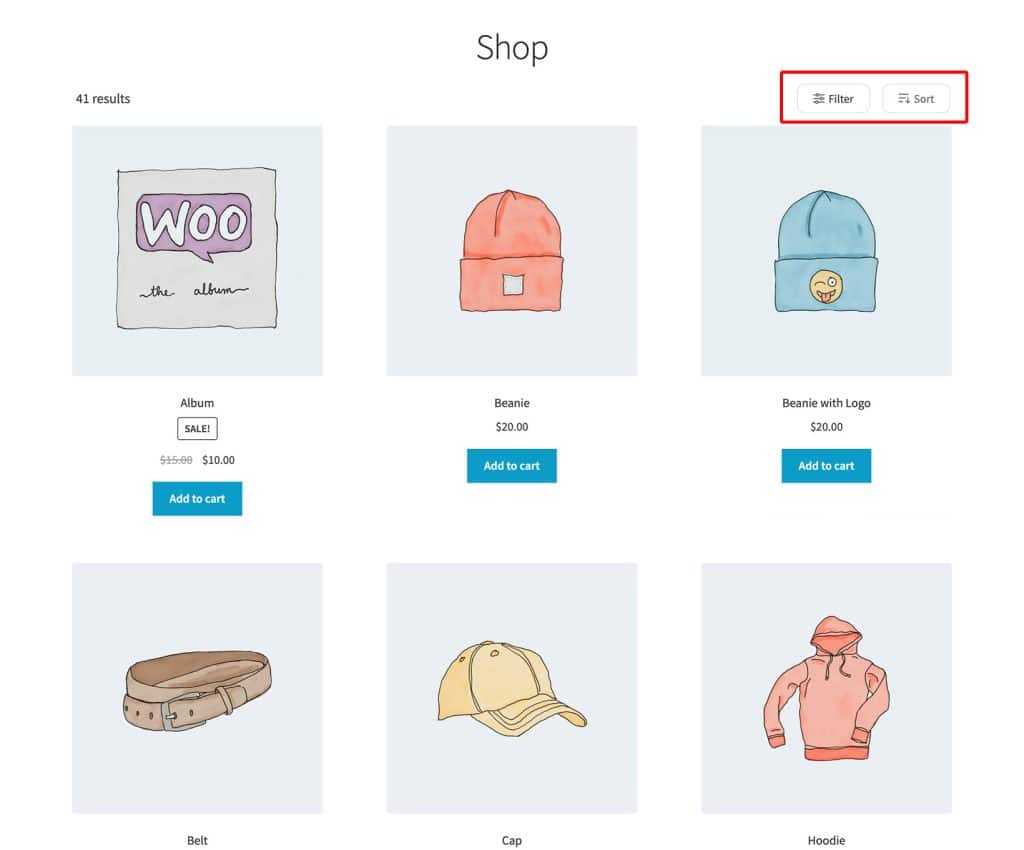 Only Shows Active Filters: With WooCommerce Product Filters, your customers will only see the active and valid filters on the current page. There is no room for additional empty filters; hence saving you a lot of space.

The active filters appear on top of the page based on the available products. Customers can easily get rid of individual filters and use the Clear button to begin from the scratch.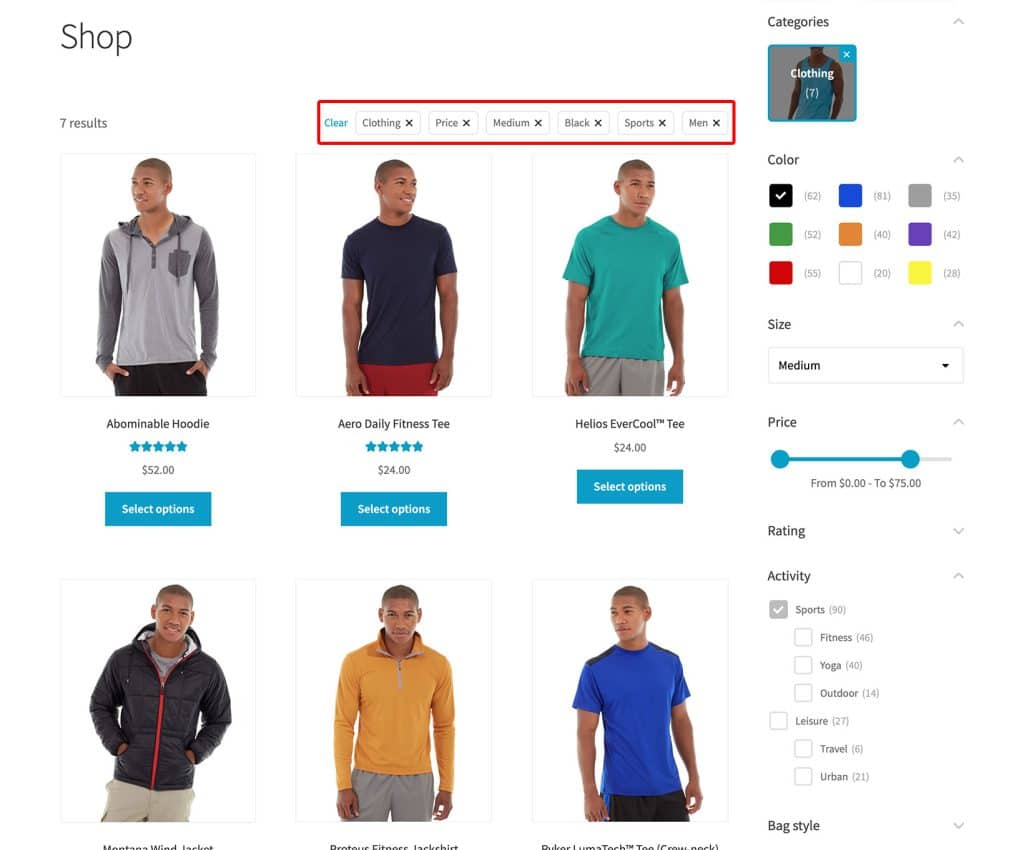 Unique URLs: For each filter option, there are individual URLs. You can link them to pre-set filters and easily have search engines index them. This will improve search engine results and customers can easily find your store if it appears on the first page.
Set Filter Groups: With WooCommerce Product Filters, you can create several filter groups and display them anywhere on your page. Insert the filter groups anywhere using a widget, or shortcode, and select it from the settings page also.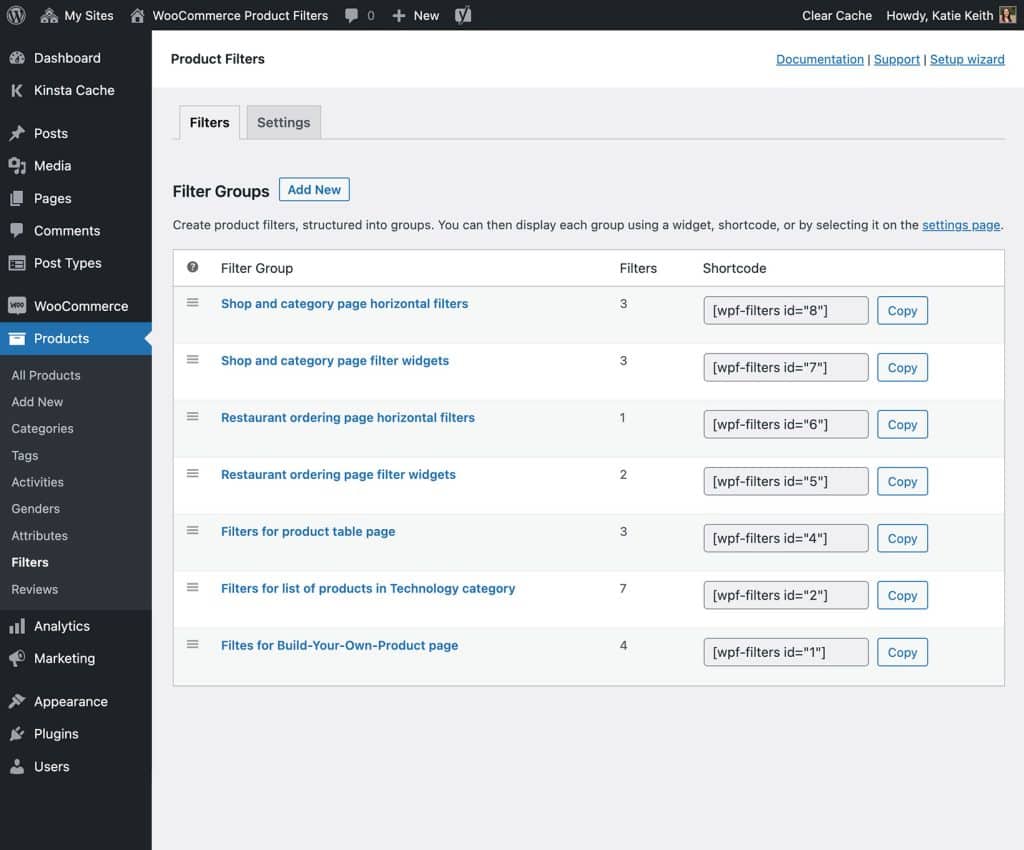 Show Product Counts: It's a very useful feature where you can view product counts. Customers can know how many products are available based on attributes.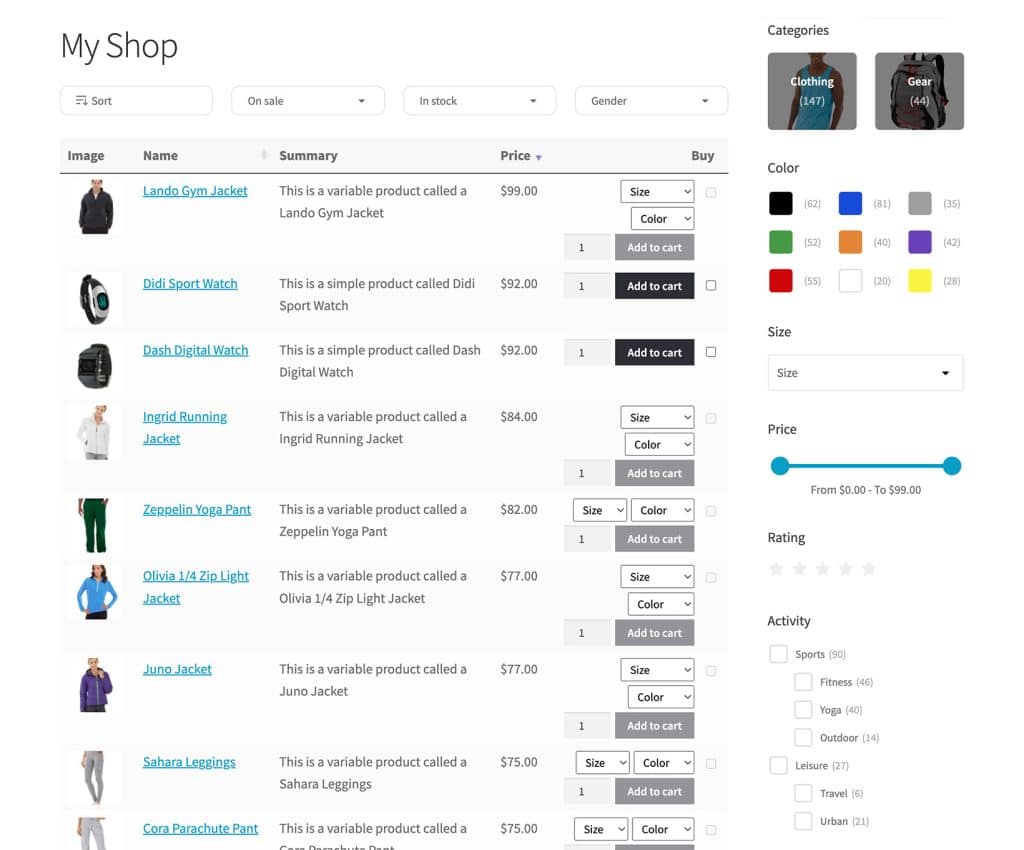 Updates and Support: WooCommerce Product Filters is a premium plugin. You will get full support from the Barn 2 support team and get regular notifications on the plugin updates. The team also provides full official documentation to run the plugin successfully and troubleshoot.
Loving what you read?

Join our newslettter today!
Why Use WooCommerce Product Filters?
When you are running a WooCommerce store, a product filter is a must. While there are plenty of product filters available at your front door, WooCommerce Product Filters accelerates the buying process for customers.
It is a fast, easy and fun to use product filter plugin. Customers can filter through any long product list within a few seconds. Without the right product filter, customers have to wander around your large product catalogue. This will costs them a lot of time, often leading to frustration and hence increasing the page bounce back rate.
To prevent such scenerios, there is no alternative to having a powerful Product Filter Plugin with effective results. This is where comes WooCommerce Product Filters. Reasons why this product filter plugin is beneficial than others are:
Amazing Flexibility: WooComemerce Product Filters offer full flexibillity on how you want product filters to appear on different devices. Ensure how filters fit on different devices and offer an enhanced experience for mobile users. You can also control whether to restrict filters on mobile or desktops.
Incredible Filter Types: Not only with attributes, explore the variety of filter types with WooCommerce Product Filters. You can add filters by color swatches, image pickers, checkboxes, tag/ labels clouds and many more.
Saves Space: With WooCommerce Product Filters, you can enable only active and valid filters on page based on products. No empty filter options will feed on additional page spaces. This will leave your store clean and minimal without any disturbing attention. Also, save Space by collapsable toggle as you like.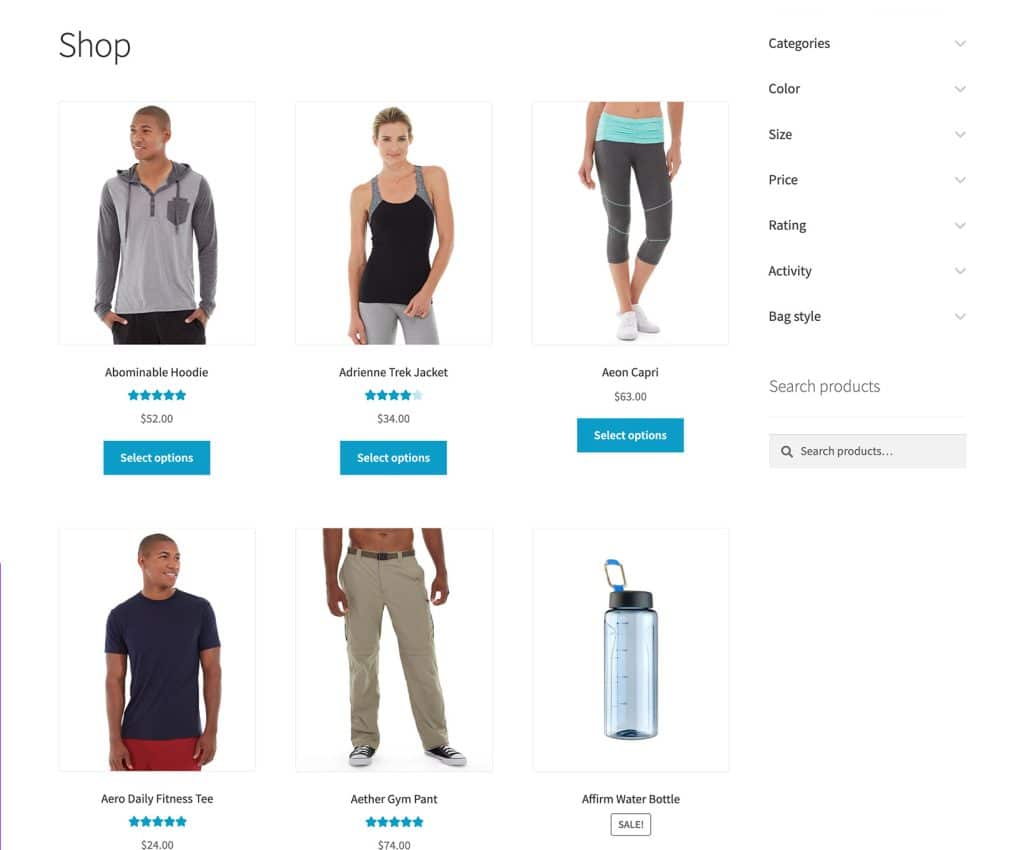 Easy to Add Filters: You can easily add filters with this remarkable filter plugin. You can use shortcodes or even a widget to add filters to any page where products are listed. Or, the process can be automatic. Meaning, offer a seamless filter experience for your customers and increase sale conversion.
Two Different Filter Mode: With WooCommerce Product Filters, you have two different filter modes. AJAX mode and Button Click. While button click reloads the page every time customers set up the selection for products. AJAX mode makes sure customers don't have to wait through the page reload to have the filtered list.
Guaranteed Compatibilty: You already know how WooCommerce Product Filters can be seamlessly integrated with other plugins like: WooCommerce Product Table, WPML, Divi or Elementor. The integration process is seamless and easier. Besides there are official documentation to help you with each phases of using this plugin.
With WooCommerce Product Filters, you can enjoy these features and filter products seamlessly. It is budget friendly and the license starts at $79 (based on site numbers and license type). You will also have a 30-day money back guarantee with this remarkable filter plugin.
Other Filter Plugins Vs WooCommerce Product Filters:
There are other plugins for product filters are available also. You must be thinking why you should go with WooCommerce Filter Plugin by Barn 2? Check out these list of comparison and decide yourself why WooCommerce Product Filters is the best for you:
| | | | | | |
| --- | --- | --- | --- | --- | --- |
| Subject/ Name | Barn 2 WooCommerce Product Filters | Advanced AJAX Product | YITH WooCommerce Product Filter | Themify WooCommerce Product Filter | WOOF Products Filter for WooCommerce |
| License Type | Premium | Free | Freemium | Free | Free |
| Product Counts/ Availability | Visible | Filter by in stock, out of stock | Filter by available products | Visible | Filter by available products |
| Vertical/ Horizontal Filters | Available | Horizontal only | Available | Available | Not available |
| Filter Types | Dropdowns, Checkboxes, Radio buttons, Labels, Color Swatches, Range siders, or even Images | Checkbox, Select, Slider, Color, Image | List, Dropdown, Color Swatches, and Label | Slider, Color, Buttons, Checkboxes, Color Swatches | Checkboxes, Dropdowns, Radio Buttons, Color swatches, Image filters, Text/label filters |
| Attributes | Category, Price, Size, Color, Taxonomies, Stock, On sale, even Ratings, and more. | Custom Taxonomies, Price, Tags and Categories. | Price, Color, Category, Tags, etc. | Price range, Tags, Attributes, Categories, and many more. | Categories, Attributes, Tags, Custom taxonomies, and Price. |
Final Words:
WooCommerce, itself, offers generalized product filter options. However, to improve your product experience, you must have a powerful product filter plugin. Given the usability and table of comparison, you can already see how WooCommerce Product Filters enhances your store compatibility.
You can always go for the free product filter plugins like Advanced AJAX Product Filter or Themify. But to take product experience to a whole new level, we recommend you go for Barn 2 WooCommerce Product Filters. It is advanced, easy, and also fun to use for anybody – beginners and developers.